Creating a Safe and Healthy Home Step 7: Ventilate
What is Ventilation?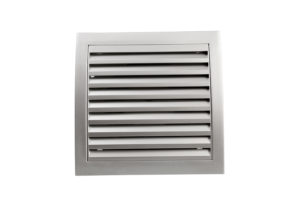 Ventilation means bringing fresh air into the house from outdoors and getting rid of stale, possibly polluted, indoor air. During periods of the year when outdoor temperatures are moderate, providing ventilation is easy. We can simply open windows to let fresh air in and stale air out. But during cold winter months, we heat the air in our homes to stay warm, and during hot summer months, we cool the air in our homes. So, opening windows to provide ventilation is not a good strategy for several months of each year. During times of excessive temperature difference between indoors and outdoors, we need to depend on mechanic
al ventilation as a way to get fresh air into our homes and stale air out.
Why Ventilation is Important
Pollutants in the air inside buildings, including homes, are ten to one hundred times higher than in outdoor air. While the best method for reducing pollutant le
vels in your home is to control the source of the pollutant, proper ventilation is also important. Proper ventilation can reduce concentrations of the following indoor contaminants:
For more information about home ventilation, see DOE's Guide to Home Ventilation https://www.energy.gov/sites/prod/files/guide_to_home_ventilation.pdf