Creating a Healthy Home Step 4: Keep Your Home Maintained
Keeping your house or apartment well maintained is important for keeping your home healthy and safe. If you are a homeowner, this will also protect the money you have invested in your home. If you rent, notifying your landlord of any maintenance-related problems in your apartment will allow your landlord to address small problems before they grow into larger problems.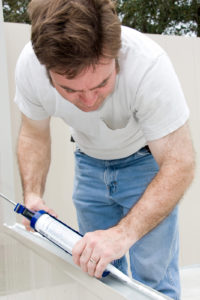 A house or apartment complex has many systems within it that require monitoring. Routine maintenance of these systems is also required.. As a homeowner or tenant, you do not need to know every aspect and technical detail of all these systems. But you should know what the basic maintenance requirements are for the various systems and equipment in your home. You need to know what actions are required of you as the homeowner or tenant, and what items you need to hire a professional for. If you rent your home, it is your landlord's responsibility to bring in professionals when needed.
To learn about  home care, see our preventive home maintenance check-up publication:  https://content.ces.ncsu.edu/preventive-home-maintenance-check-up